Use Netbasis to Make Sure the Taxes on
Your Capital Gains Are Done Right!
Use Netbasis to Make Sure the Taxes on
Your Capital Gains Are Done Right!
For over 20 years, Netbasis has been the standard for cost basis calculations.
How Can Netbasis Help?
Netbasis is an online cost basis calculator. When you sell any shares and have to report the capital gains tax, first, you have to calculate your adjusted cost basis. The Netbasis cost basis calculator will adjust the acquisition price of the stock for splits, spin-offs and mergers and dividends reinvested (if you participated) and other corporate actions that may have occurred during the time you owned the security. Netbasis easily calculates your adjusted cost basis even if you don't have all of your investment information or if you acquired your shares decades ago.
Get Started!
Featured In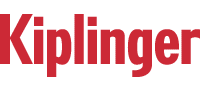 What is Cost Basis?
Cost basis is the price you paid or the valued price for a stock or mutual fund on that specific day. From that day going forward, the cost basis can be adjusted for reinvested dividends or for corporate actions (splits, mergers, spin-offs) that occur during the time you own the shares.
Why is Using Netbasis Important?
Netbasis was used by the IRS in an audit study of investing taxpayers. Since Congress passed the Cost Basis Legislation, it is now more important than ever before to accurately report your capital gains taxes. Trusting random websites that make false claims about accurately calculating your cost basis can be risky when reporting your gain/loss to the IRS.
"What Information Do I Need To Start Using Netbasis?"
Netbasis has your security's corporate actions (splits, mergers, spin-off, etc), pricing and dividend information. Netbasis requires only a minimum amount of information from you to calculate your cost basis. After identifying the original security you acquired, you just need to enter the following information:
Share Dates
Enter the date(s) for shares you acquired (purchased, inherited or received in a spin-off). Then enter the date(s) for the shares you sold.
Amount of Shares
Enter the number of shares for every acquisition. Then enter the number of shares for every sale.
Dividend Dates
You don't have to enter every dividend. Click "Yes" if you reinvested dividends for the entire holding period or enter the start or end dates.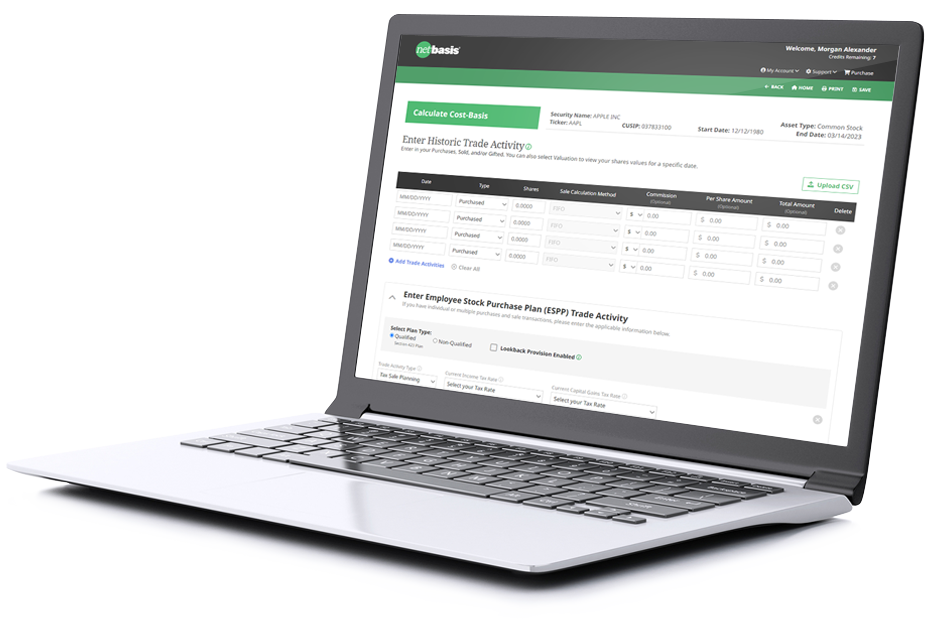 Take Netbasis for a Spin!
Come take a quick test drive! You can freely search securities along with their CUSIP, ticker, start and end date. In addition you can try out all the features in our Trade Activities UI. If you need to save time and taxes, get a Netbasis full comprehensive cost basis report. We have price options ranging from single report up to unlimited usage. Experience the future in cost basis reporting & analysis.
Built on 20 Years of Trust
Here are some of our shareholder clients: