Innovative technology that moves your investments forward
Our suite of SaaS applications will give you the insight you need to stay ahead of your investments and maximize your wealth.
LET'S TALK
NETWORTH PRODUCTS & SERVICES
FEATURED IN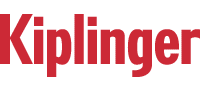 SOME OF OUR
AWARDS AND RECOGNITION






WHAT OUR CLIENTS
ARE SAYING ABOUT US
"When I used Netbasis, I was just happy to know that I wasn't going to have to try to figure out the cost basis on my AT&T shares, but I ended up finding out that I owned a lot more shares in different companies than I knew about!"
"Our firm has invested in a suite of applications offered by NetWorth which has allowed us to offer a higher level of investment services and increase our AUM."
"Even for someone in the investment business, corporate actions can be unbelievably difficult when trying to calculate your client's cost basis. Having an automated system really saves a lot of time and frustration."
"I have quite a few clients whose investments go back quite a few years, either because they have invested for most of their adult life or they may have inherited investments. Netbasis allows me to quickly and easily handle complex investments within minutes. Before I started using this system, I was using spreadsheets and having nightmares!"